How to make places help people to generate social value? Linking up with local councils, schools, and social enterprises can embed commercial property in the local area, helping buildings contribute to vibrant communities.
Sustainability does not begin and end with carbon reduction. The "S" of ESG – Social – has a huge role to play. The buildings in which people work, play, and shop define and shape their neighbourhoods, especially in cities, where they can have an enormous social impact upon communities. So how can investors and property managers ensure assets benefit both occupiers' employees and the communities that surround them?
What is social value?
Creating social value involves engaging communities both within and around a development. When buildings support environmental, economic, and social wellbeing, they improve the quality of life of people using them by providing access to services and integration into the wider economy and society. Across the Workman-managed portfolio, our strategies are specifically designed to engage occupiers and visitors, to draw in the local community, and make buildings a part of the local community.
Great Northern: creating spaces that people fall in love with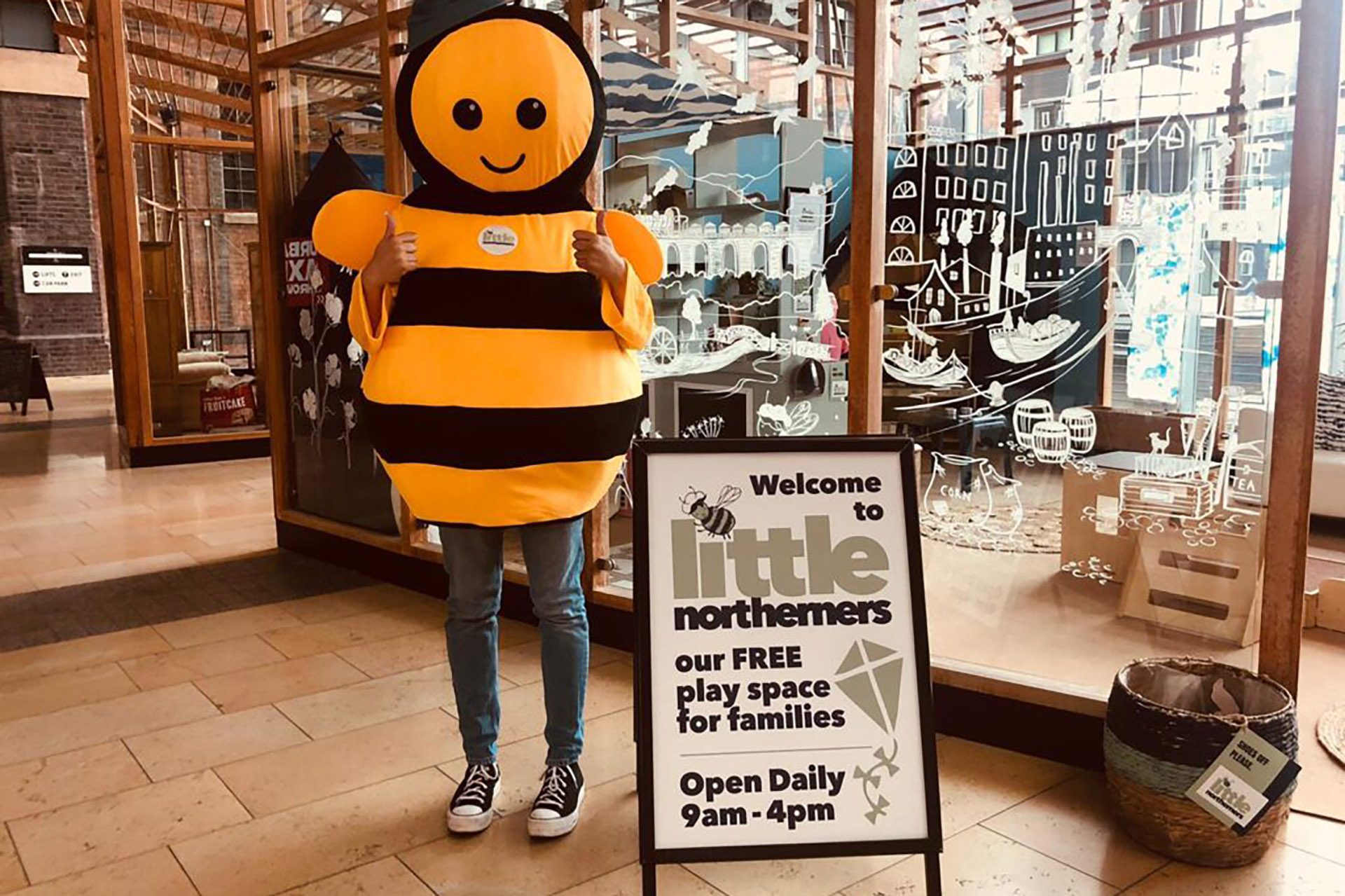 Located in the heart of Manchester city centre, Great Northern is a mixed-use site, home to a cinema, bowling, restaurants, bars, entertainment venues, shops, and public square. It takes its role as part of a wider community seriously, offering services to local businesses and residential areas neighbouring the site.
A new space, "The Village Hall", is open to any business on site for meetings and training sessions. The Workman team holds meetings in the space, and it is used by community groups such as a female choir group, and a parents-and-tots group.
Separately, "Little Northerners" is fitted out as a free space for families aimed at pre-school children for active and constructive play with a dolls house, a tepee, and construction blocks. Once a week, the space is hosted by a Play Facilitator. This is next door to the "Book Nook", a free book-swap library run by volunteers from neighbouring residential block Great Northern Tower and from Manchester University, who organise and alphabetise the books. The space is used throughout the day, with a turnover of 1000+ books per month.
Outdoors, a public amphitheatre area has been created in the square at the front of the site. For summer, this was transformed into a giant sandpit with 50 tonnes of play sand, buckets and spades, and a large, wooden structured playhouse, free to use at any time of the day. A Forest Tots practitioner runs free weekly play sessions, which see children pour into the area, accompanied by parents and grandparents observing from surrounding picnic tables and seating areas.
Owners Trilogy and Peterson Group were originally granted planning consent to develop the warehouse into apartments, but reassessed plans following the pandemic, so official redevelopment of the site has yet to begin. In the meantime, the use of the space – much of which has developed organically – has informed the future development plans. Many popular community initiatives will be carried forward as part of this new neighbourhood within city centre Manchester, as the site will retain its public realm areas alongside private residents-only or office-work-only areas.
Touchwood: reaching out to schools
Touchwood, the prime Solihull shopping centre, which features 80+ stores – including John Lewis – plus 20 bars & restaurants and a Cineworld cinema, was created to provide an environment that not only extended the retail, commercial and leisure offer of the town, but also integrated into the existing fabric of the area. The centre is owned by US real estate investment firm, The Ardent Companies and managed by Workman, whose onsite property management team regularly consults with community partners to run initiatives that involve, attract, and support the local community.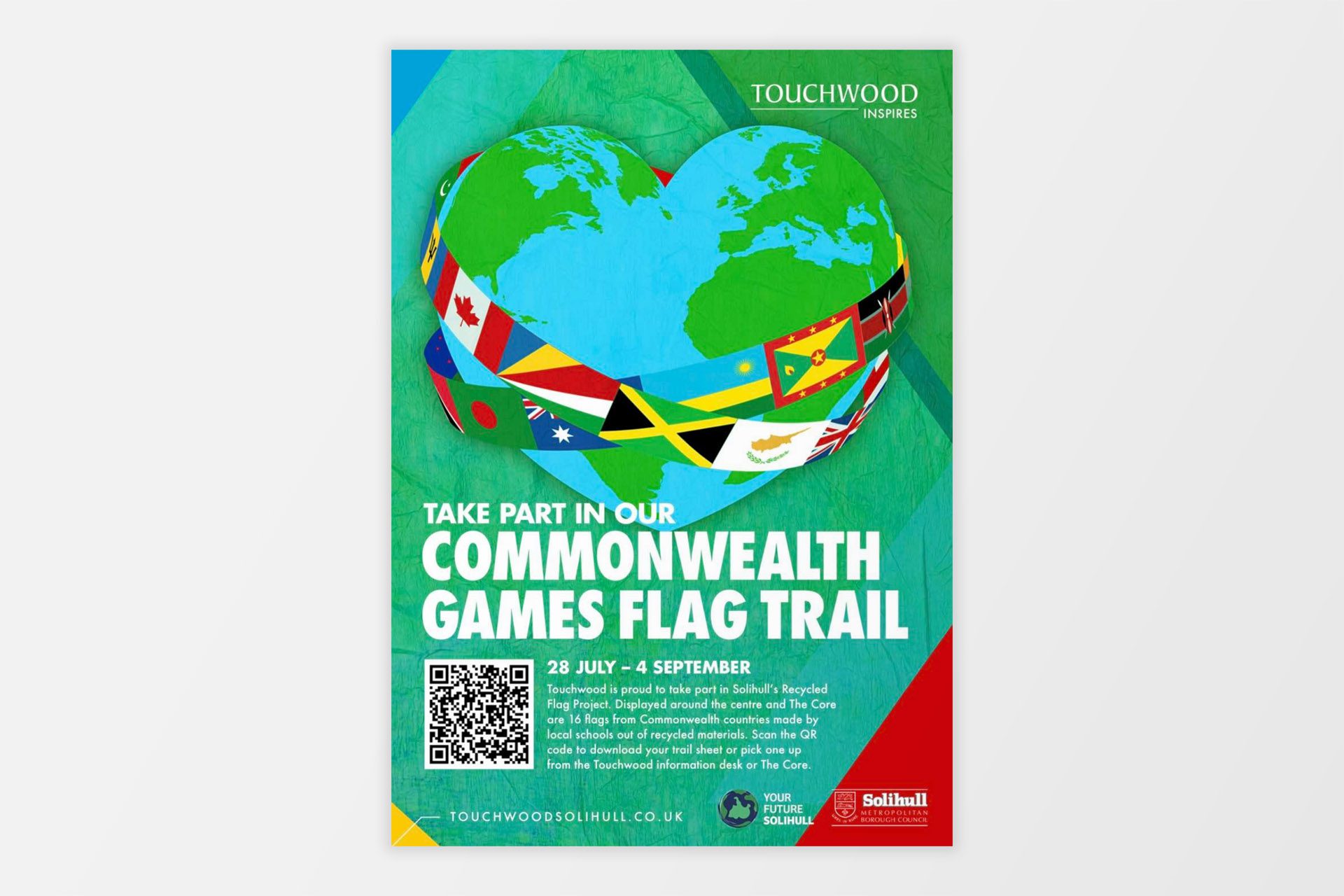 It has developed strong ties with local schools, most recently working in conjunction with Solihull Council to run a competition where local schools were invited to create a flag for their chosen Commonwealth country made of entirely recycled material. The 16 flags then featured as a trail around the centre, with visitors answering quiz questions as they identified each flag. The centre has also fostered links with a local special needs school, with three students attending each week to do work experience. One has since been employed as part of the centre's housekeeping team.
Republic: collaborating with charities
A next-generation office and education campus spread over four buildings comprising 650,000 sq. ft of office and retail space, Republic is at the forefront of East London's commercial and cultural regeneration. Brought on board by Trilogy Real Estate and fund manager LaSalle Investment Management, Workman's role is to manage the property effectively, while also helping it become a part of the local community.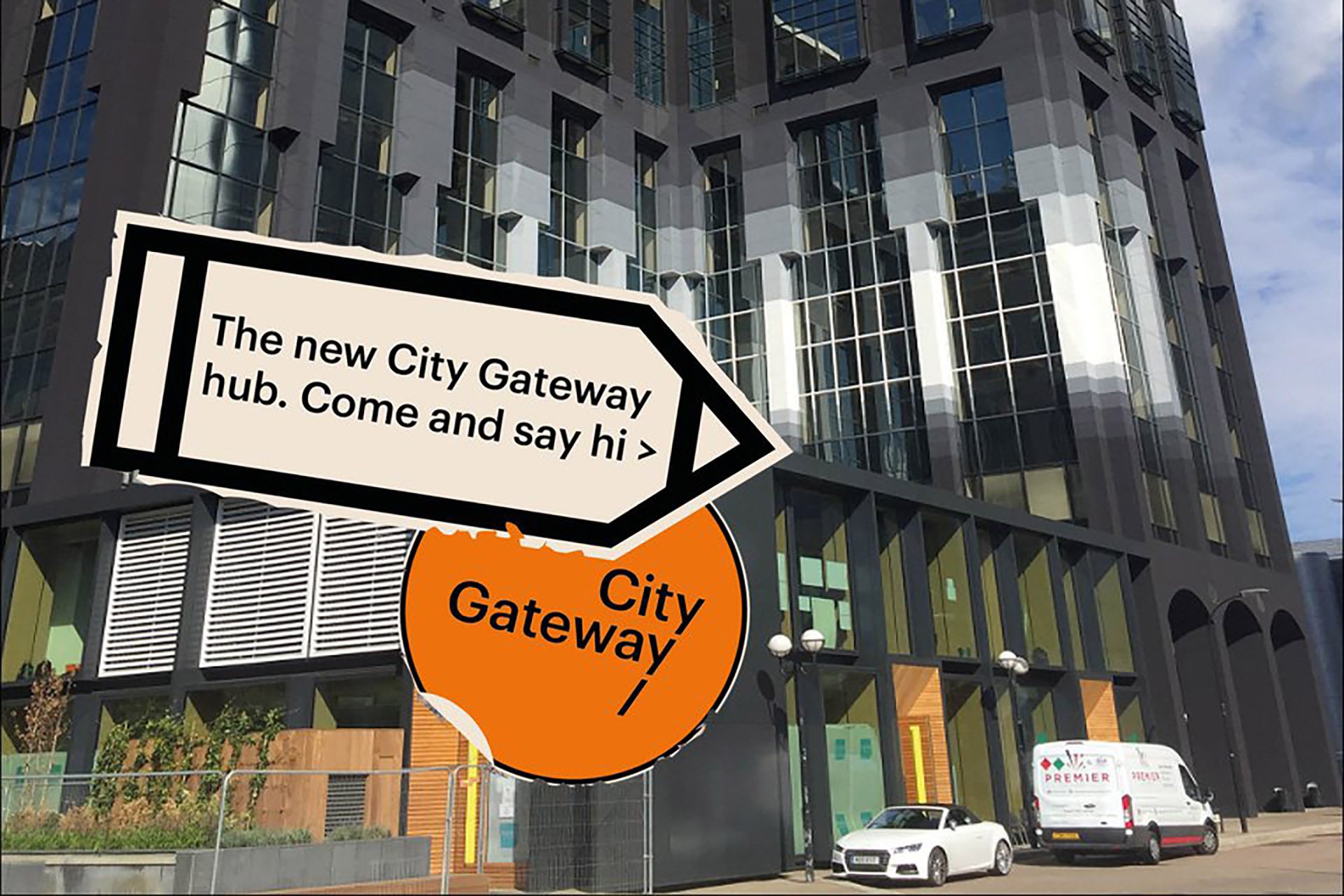 Its proximity to both the affluence of Canary Wharf, and Tower Hamlets where more than half of all children wake up in poverty, makes it an ideal base for City Gateway, a charity which provides education and opportunities to young people from disadvantaged backgrounds, along with volunteering opportunities for corporate partners. The charity provides support services, training courses, Traineeships and Apprenticeships for young people, readying them for the workplace. Through a network of placements with world-leading employers, City Gateway provides opportunities for employment at Canary Wharf, Republic and beyond. Indeed, Welcome has already facilitated several Apprenticeship schemes within the Republic campus.
The site is also home to a female-run social enterprise café called Tati, serving Bengali fare. Supported by not-for-profit Oitij-jo Collecti, with backing from the Mayor of London and other partners, the women obtained hygiene certificates, worked in professional kitchens, chosen the café décor, and developed front-of-house skills, before selling meals to Republic occupiers on a weekly basis.
Silverburn: cleaning up the community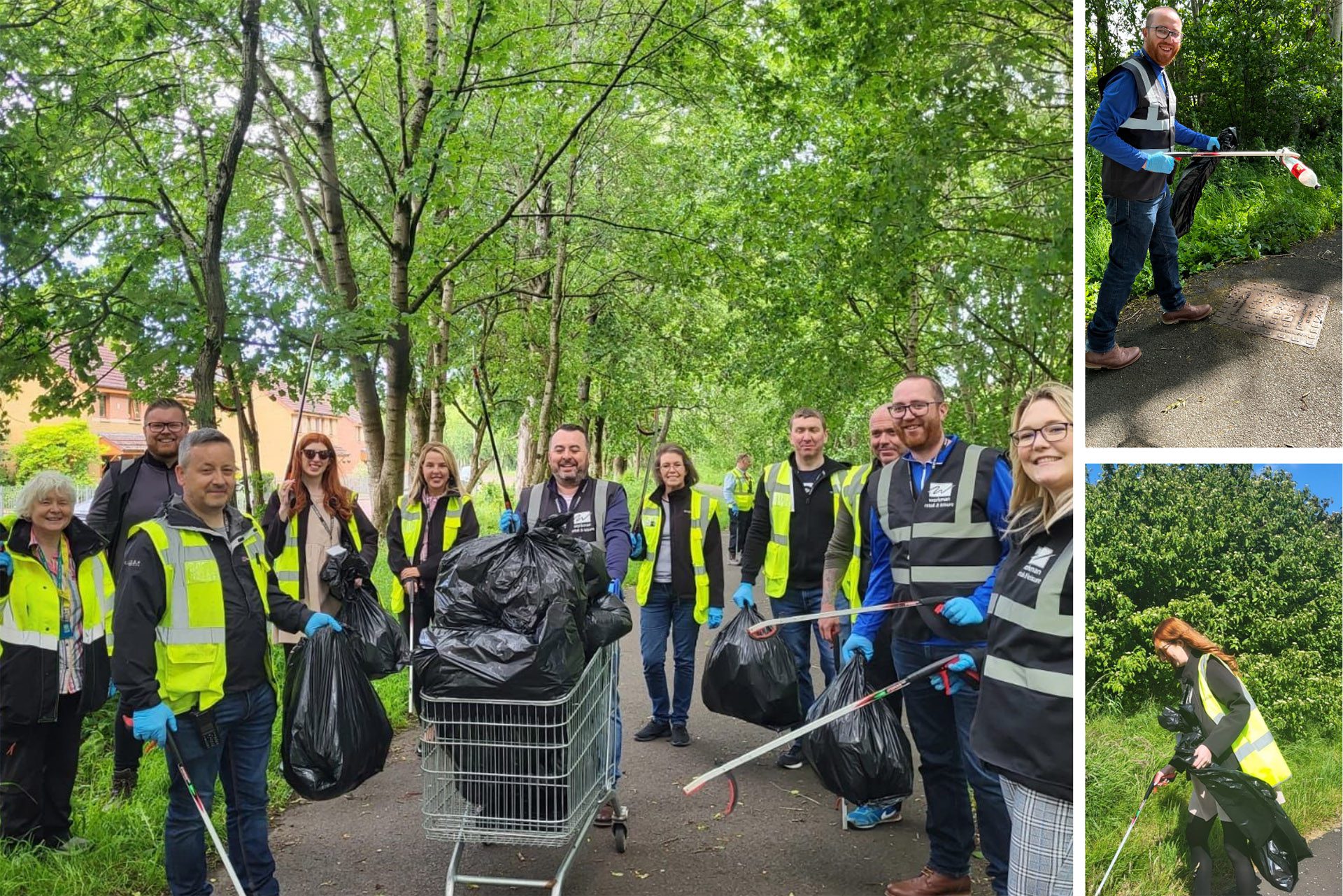 As part of environmental and community outreach work at Silverburn, Glasgow's flagship shopping centre, the Workman property management team joins the quarterly litter pick in residential areas surrounding the 1,500,000 sq. ft site. Organised in conjunction with Glasgow City Council, the most recent effort took place on a clear sunny day and resulted in a big pile of rubbish collected by an enthusiastic team of volunteers. Since opening in 2007, Silverburn has historically generated consistently high footfall of 15 million people per year, boasting one of the highest average spends-per-visit thanks to affluent catchment areas such as Newton Mearns, Clarkston and Giffnock. With 125 retail and leisure units, the centre, owned by Eurofund and Henderson Park, is currently 80% occupied.
Further efforts to give back to the local community come in the form of official digital sponsorship of the Open Goal Broomhill FC football team. Always looking for creative ways to engage with its audience and customers, this partnership for the upcoming Lowland League season builds on an already established involvement with the team, including hosting its Keeping the Ball on the Ground show at Silverburn in 2019. This latest collaboration between Silverburn and the football club also draws in the Open Goal podcast team, who will film their popular football-dedicated podcast at the centre.
Read more about our approach to Building Community across our managed portfolio.