Hildreds shopping centre in Skegness has created a heart sculpture. This is to support the St Barnabas Heart Trail, celebrating 40 years of St Barnabas.
Steve Andrews, our Centre Manager at the Workman-managed and New River-owned scheme designed and built a heart. He could use and display it within the mall to raise both awareness and funds for the cause.
The HeART Trail is an all-inclusive feel-good art trail and a celebration of all that the county of Lincolnshire has to offer. This summer's trail was fun for the whole family. It was free to take part with over 30 wonderful sculptures and points of interests across the county.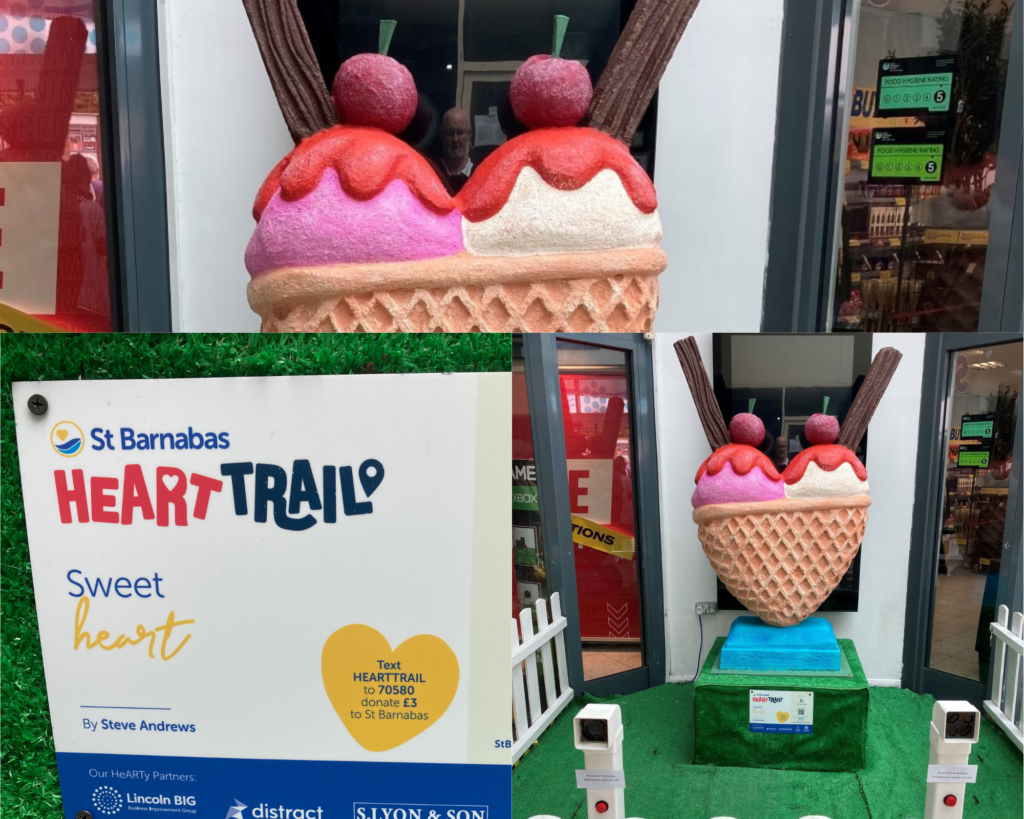 Steve said: "I hand-carved a heart out of recycled polystyrene from packaging collected from occupiers' packaging waste.  This sculpture will be known as "Sweetheart" and will form a giant ice cream with flakes, cherries and strawberry sauce. It depicts one of the most wonderful treats everyone needs when walking along Blue Flag beach in Skegness. Not only can visitors see the heart-shaped snack, but they are able to smell it too – this sculpture is an immersive 4D experience!"
The HeART Trail spreads across Lincolnshire and it is hoped will attract thousands of visitors who will be able to collect a code from each sculpture. Once put together it will give them a word or phrase, which they can use to win a prize.
Find out more about Workman's Building Community efforts here: https://bit.ly/3RL0jNV