The team at Workman-managed Birmingham Business Park was delighted to win the award for Excellence in Responsible Business at the Solihull Chamber of Commerce Awards 2022 earlier this month.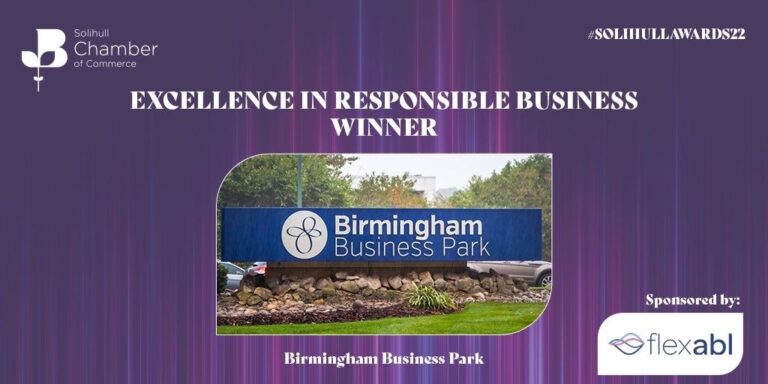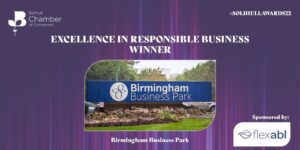 The award seeks to recognise and reward companies that are embracing the journey to build healthy workforces, create sustainable communities and show a strong commitment to ESG.
Birmingham Business Park was selected for the award thanks to its commitment to building a resilient community and a healthy workplace for the businesses that reside there.
As well as its solid business performance, it won praise for its exceptional provision of support offered to occupiers for employee wellbeing.
The Park's work with charities, schools, and the wider community as well as the Workman team's focus on sustainability and wellbeing was recognised as making a genuine positive impact – socially, environmentally, and educationally.
Kevin Lee, Associate at Workman, said: "We were honoured to win this prestigious award, highlighting the efforts made by our team to make Birmingham Business Park an enjoyable place to work, while putting ESG and community at the heart of everything we do. A huge thank you to the team for their hard work."