Health and wellbeing in Birmingham Business Park.
How one business park has maintained a healthy place to work, going virtual through the pandemic and delivering a hybrid health and wellbeing programme as working practices evolve.
Work-life balance
Birmingham Business Park has responded to challenges presented by the pandemic by regularly talking to occupiers and employees about what is most important to them. The multi-award-winning business park's 300 buildings are home to more than 10,000 employees at an impressive range of 150 companies, including high-profile businesses such as Fujitsu, IMI and Rolls-Royce.
Workman's onsite team regularly engages with all occupiers to help them achieve a positive work-life balance for their employees. The strap-line "Invested in You" is at the core of the offer. Led by the Workman onsite team, the programme was created and implemented to bring a sense of community which helps attract and retain occupiers. The programme encompasses sustainability, health and wellbeing, community and social events including running and cycling clubs, fitness classes, lift-share and pool-bike schemes, outdoor cinema, social and food events.
Adapting to the post-pandemic needs of occupiers
The park usually offers a host of wellbeing activities, and the onsite team is adept at running a vibrant social events calendar from Monday to Friday including events and activities such as yoga, Pilates, mindfulness, Foodie Fridays, meat-free Mondays, mini-massages, beauty therapy, art workshops, pond dipping, biodiversity walks, community cycling club and even road cycling races.
However, having been limited due to Covid lockdowns and restrictions, the Workman team pivoted events to the virtual delivery of quizzes, cooking classes, yoga and Tai Chi Qigong, along with online meditation sessions.
Now, as occupiers plan their return to the workplace, the Workman team has enabled wellbeing providers to once again adapt their approaches. The park's visiting hypnotherapist is focusing on the stress associated with returning to the office, which is also an area of emphasis for the park's Tai Chi Qigong teacher and the Mental Health First Aider Instructor. Sessions will be offered both virtually and in-person as employees head back to the workplace.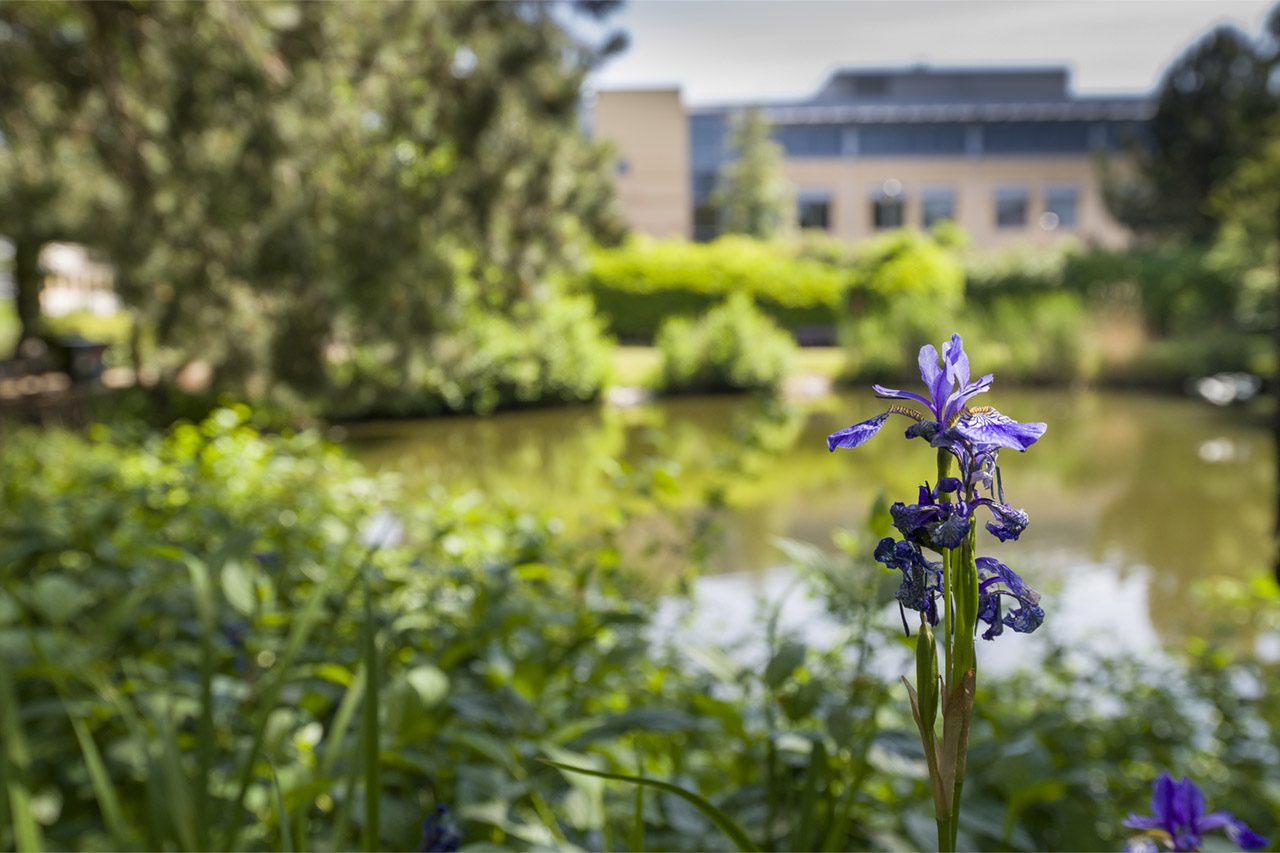 "Netwalking" for healthy businesses
Set within 148 acres of mature parkland and landscaped gardens, Birmingham Business Park maintains nature walks, two beehives and a flower garden. Strong social values are promoted, with wellbeing and sustainability being the key focus. The Community Cycling Club is a robust example of occupier and community engagement in delivering sustainability initiatives and was honoured with a Gold Green Apple Award in 2018. The park hosts two bike rides per week during spring and summer, for all levels of cyclists. There is also a free bike-maintenance service twice a year for occupiers. Pool bikes are well-used by occupiers, whether dropping off their dry cleaning, to grabbing a few coffees for colleagues using their BBP-branded reusable cups.
In September, the Workman team encouraged occupiers to get involved in "Steptember", which incentivised employees to walk the greatest number of steps for prizes. Uptake will be boosted by the offer of free coffees for any managers and teams that take part in walking meetings, with donations made to local charities by occupiers. In addition, wellbeing service provider Your Healthy Steps led "Netwalking" events around the park as a chance for employees from different companies to get to know each other.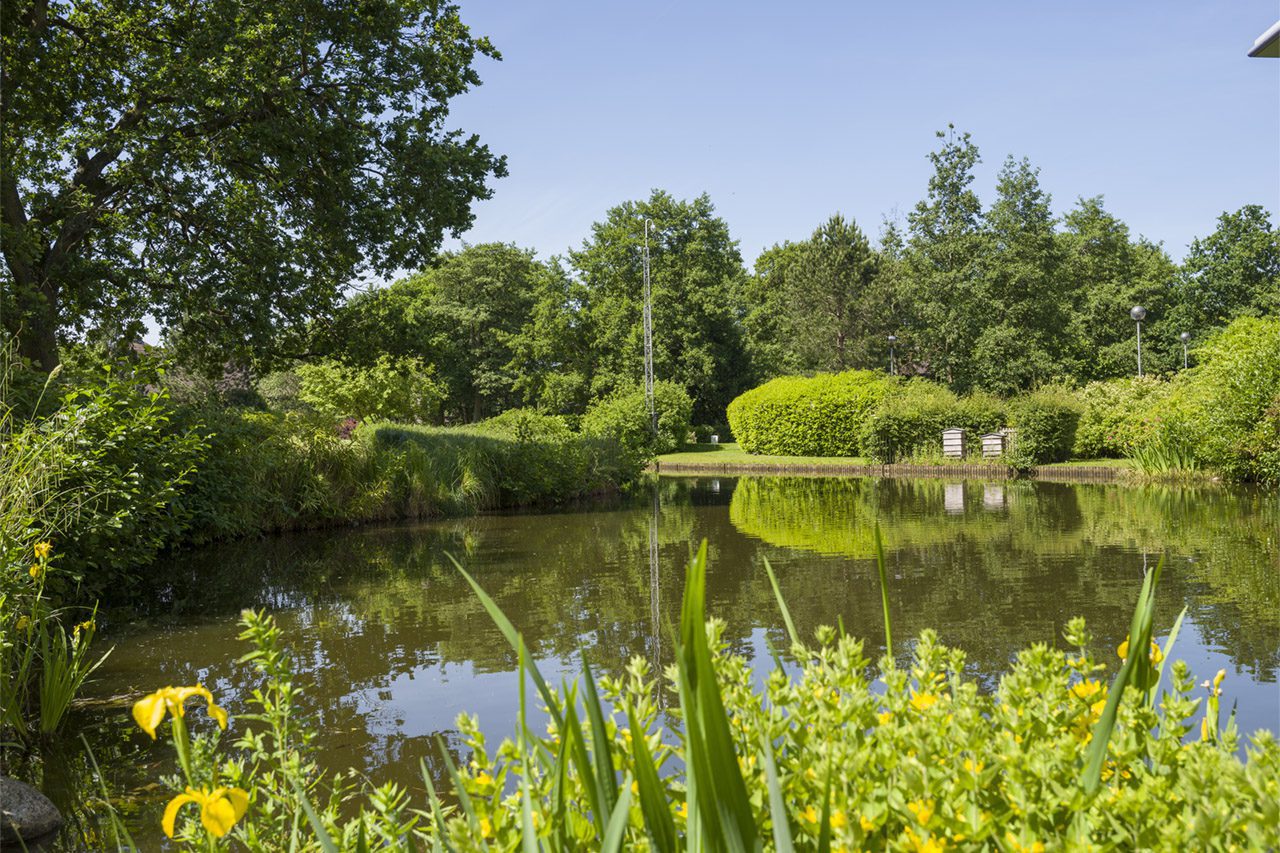 Managing Birmingham Business Park's biodiversity
Spending time outside is key at Birmingham Business Park, where the Workman team also oversees the running of allotments, managed by Nurture Landscapes, which offers allotment workshops to those interested in growing their own fresh produce.
There are also bees on hand to pollinate the fruit and flowers, with the resident beehives forming a valued part of the park's community. Regular "Meet the Bees" days are held with occupiers, local schools and the park's partner charity, Age UK. What's more, the hives produce honey which is sold for £5 a jar to raise money for Age UK. In 2022 the park will invite local school children to design the label.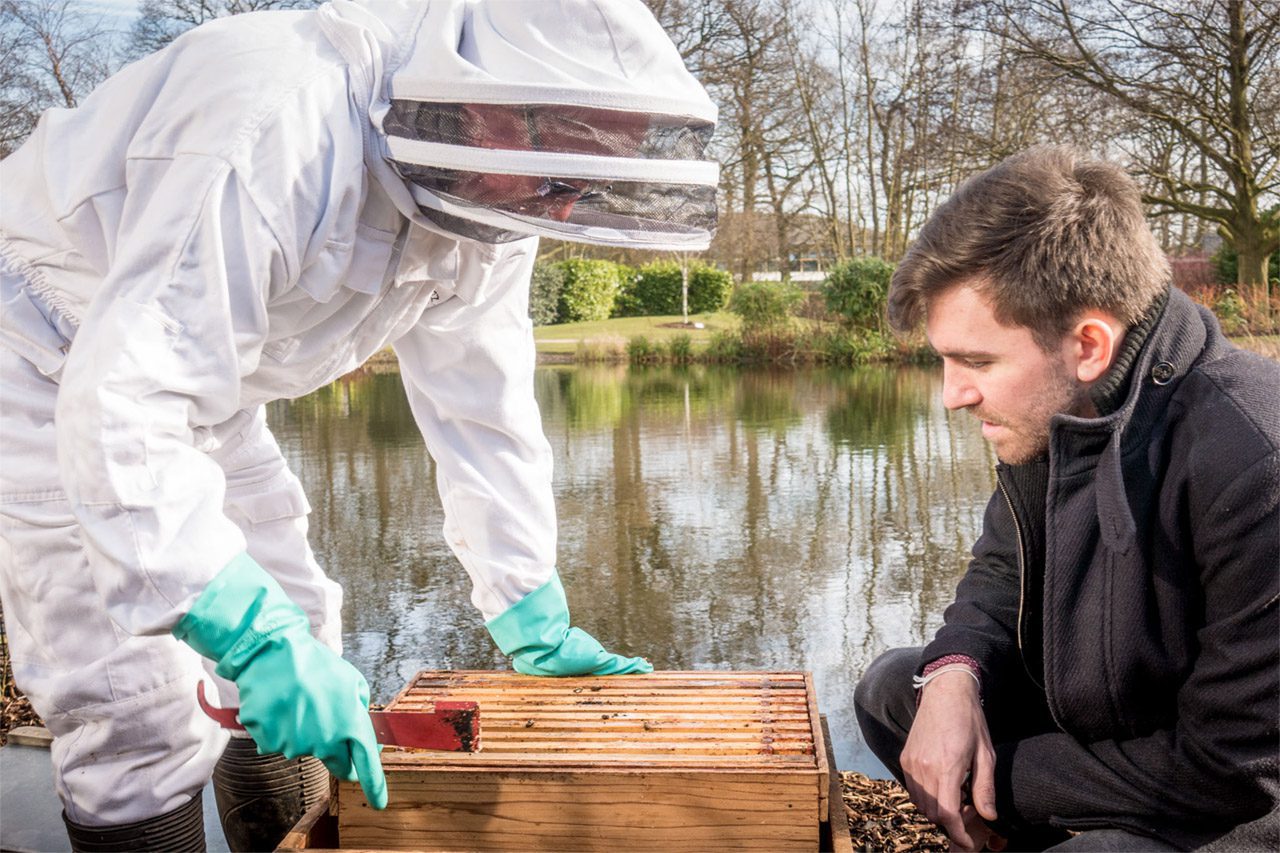 Occupier engagement means occupier retention
At Birmingham Business Park, the Workman team has supported occupiers through Covid, creating a new depth of occupier engagement. Through its cycling, biodiversity, charity and social value initiatives, it offers a model example of the implementation of a successful health and wellbeing programme and the benefits of doing so. Birmingham Business Park provides an insight into the practicalities of implementing and managing a wellbeing programme. In addition, it proves the results that a successful programme can deliver – demonstrating that increased engagement results in occupier retention, while also raising the park's profile, attracting more occupiers.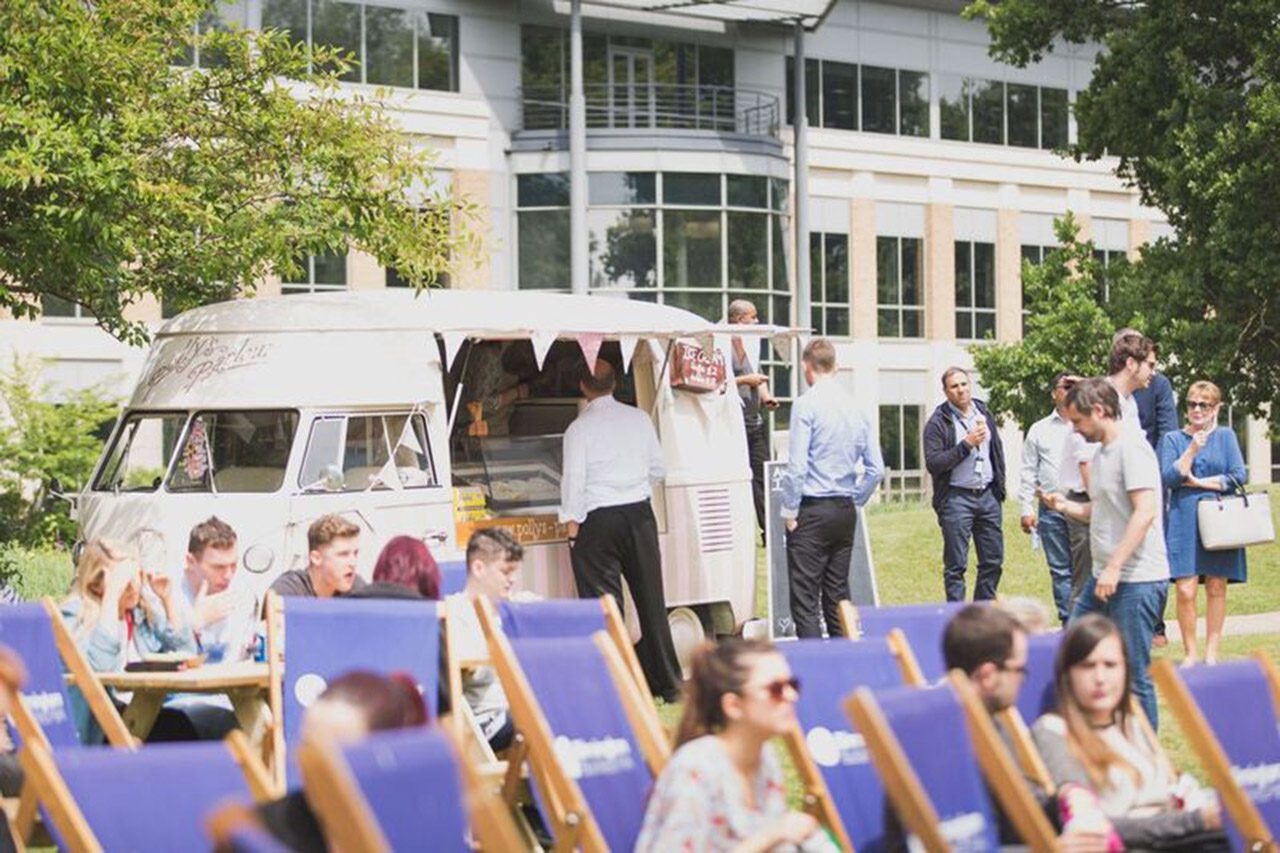 Read more about the impact a building makes on the health and wellbeing of its occupants and our in-house publication 'Building Wellbeing'.
There's more information here about our Wellbeing Asset Plans.
You can also learn more on the importance of biodiversity in the built environment and you can follow this link to our in-house publication 'Building biodiversity for a better world'.
Read more about our ESG services.